This might not be as big a deal for others but it's sure a big deal for us! And by us I mean my better half and I as the business has now grown that there are now two of us running things. I never dreamed we would get to do these things! Thanks to all who have supported us along the way!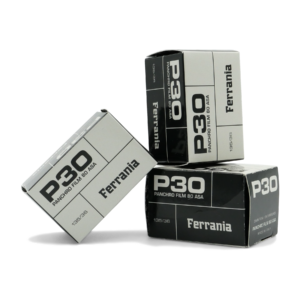 With that in mind, I'm incredibly excited to say we will soon be offering Film Ferrania 's P30 and Orto films! P30 will be coming shortly with Orto to follow soon!
Folks have probably seen some of my P30 tests. Those were already things I had planned on doing since I've had a handful of rolls here for a couple months now I've been meaning to use for doing some testing with 510-Pyro, XT-3 and maybe D23. I still plan on doing those and do plan on sharing those results here and on our website.
We're definitely not the only place you can find Ferrania films (and that's a good thing!) but if you're already looking at picking up some of our negative carriers, scanning tables, drying racks, etc. you will soon be able to throw in a couple rolls of gorgeous Ferrania films!