As long last I am finally confident enough in my 8×10 drying rack design to offer it up as a product!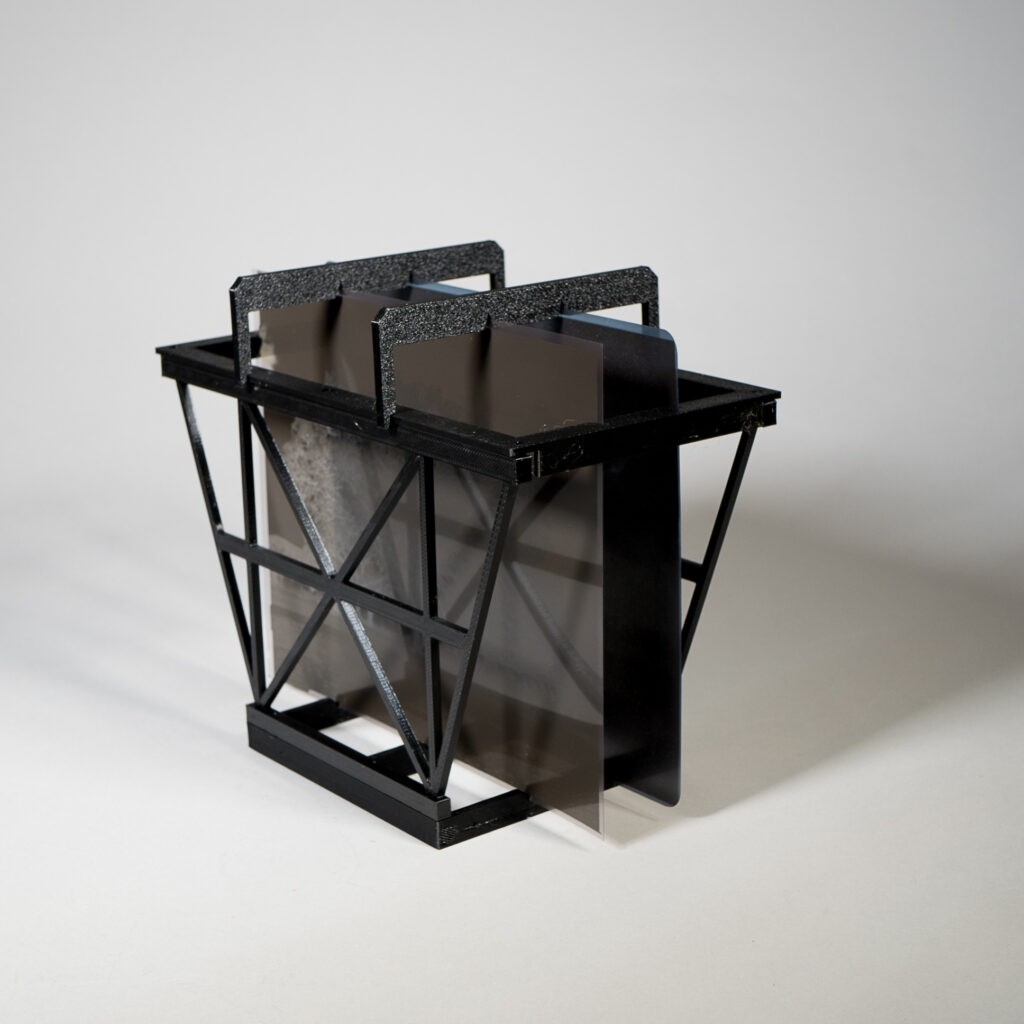 It is a beta product for now just because I have only been able to test a few 8×10 films, though I suspect many will work. Any standard base film cut to proper dimensions should work (though if folks find otherwise do let me know). Thin base films (like those from Astrum/Svema) will not work at present as the base is too think to support itself.
Otherwise it works similarly to the 5×7 drying rack, just bigger. This includes hold downs. These are optional but recommended as they help keep the film straight and well separated from each other.
Currently only available in the 2 sheet variant, though I do plan on having perhaps up to 6 sheet options available.
If you have any questions about the drying rack, or really anything else, feel free to use our contact us form and reach out! Otherwise if you'd like to grab up an 8×10 rack they are available now!